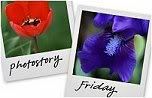 Hosted by Cecily and MamaGeek
The proper Way to eat a cupcake -- demonstrated by Izzie
Examine the cake you are given.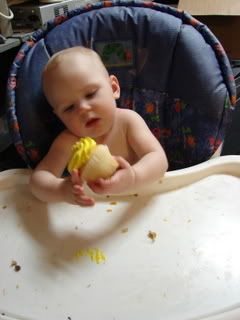 Taste the icing.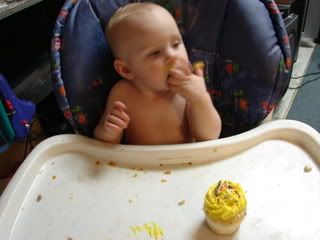 If the icing tastes okay, you can take a bite.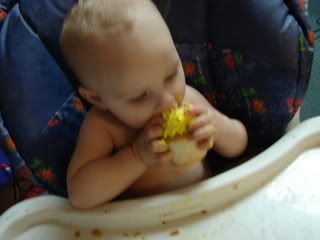 Make sure you get excess icing all over your face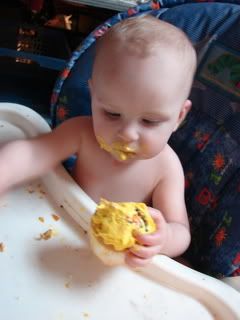 Now use your hands and really dig in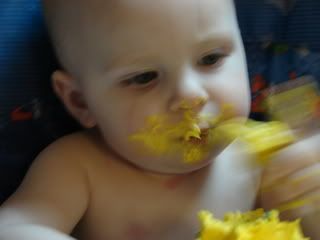 Enough of being girly and polite, just shovel it in. I find it works better.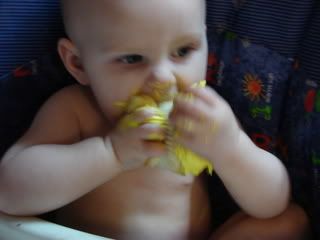 Rub some extra on your belly. You want a bath after this, right?!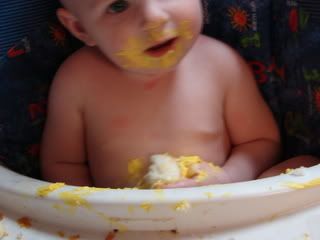 And when you are done, stand up and let the adults know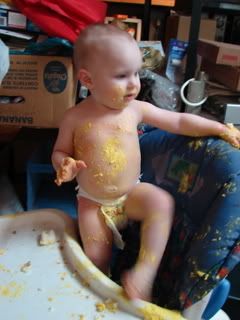 BE 100% sure to get icing everywhere. It makes the mommy happy.
Trust me.
For more PHoto Story Fridays, click
Here