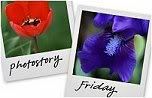 Hosted by Cecily and MamaGeek
In these pictures, that I've posted numerous places, are Izzie and Lexi.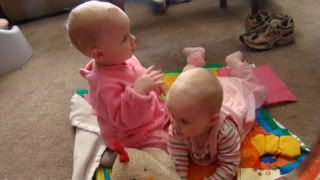 The first response to these photos is always "I didn't know you had twins"
The response always makes me laugh. It seems kinda strange to point out that I've only ever said I had two kids and only have two in my siggy, and they most definitely cannot be twins, being 3 years apart.
It's almost as if, people think I had twins, gave one to someone else to raise but visit often enough to get pics of them both.
So to set the record straight, NO I do not have twins.
Izzie
is
my daughter, and Lexi
is
my niece. But they are 6 months apart in age and Lexi's mom is my step-sister so there is no true blood relation there. YET they are still look alikes.
Same hair, same eyes, same size, near identical facial features.
Can you pick out who is who?

For more Photo Story Fridays click Here