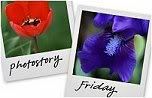 Hosted by Cecily and MamaGeek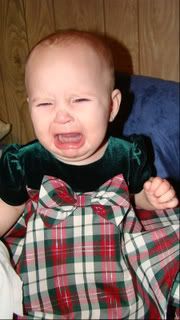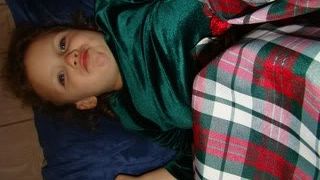 Last year, I somehow got it into my head that I could get some good pics of the girls in their christmas dresses, dress it up in photoshop and make the perfect christmas cards to send out.
It was a simple plan.
So, I got them all dressed up. Set them on the bed. And the following occured.
When one wasn't pouting, the other was screaming.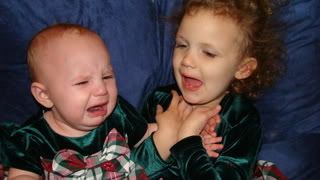 One would look away, while the other looked at the camera.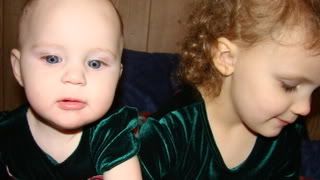 and chew on a tissue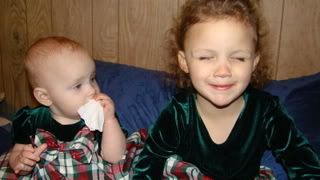 I finally decided that no one would appreciate a card that said MERRY FREAKIN CHRISTMAS and gave up.
This year, there will be no joint picture. There will be no fancy dress, just simple snapshots.
For more Photo Story Fridays click
Here