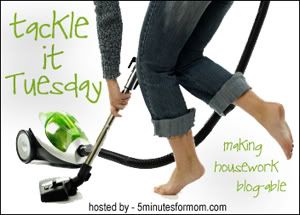 Okay, so it was actually monday night. Hey I help the ILs on Tuesday mornings
Ah yes. My oldest went to her great grandmother's for the night. My youngest went home with grandma. Which left me home, alone. Well, alone with DH.
But lets face it, he took the silence in the house, to watch TV uninterrupted.
I instead, decided to tackle the clothing bins.
I went through four bins of clothing and sorted them out into 3 piles.
Pile A: Clothes that will fit Izzie this winter.
Pile B: Clothes that will be too small for Izzie and thus passed down to Miss Emmy.
and
Pile C: Clothes that will fit Caity this Winter.
And then, even though I wanted to curl up in bed and read a book or watch TV or do something else that is not so easily done with the girlies here. I Put those piles away. Some in the closet, some in dressers, and Miss Emmy's in a box for Jar Jar to pick up.
Next tackle, packing up the summer clothes.