5 Minutes for Mom
is hosting another fabulous contest. This time, the winner takes home a spectacular prize. A bedroom set for their little girl or boy. Winner will pick a brand new South Shore Children's Bedroom Set from Home & Bedroom Furniture. The Lily rose or the Summer Breeze.
Our personal pick would be the
Lily Rose
bedroom set.
Wouldn't that just look divine in the girls room. And it would make more storage space too.
The rules of the contest are to select ONE picture of your sleeping angel.
It was so hard. SO SO hard, to narrow down the options for this one. I have two beautiful girls and tons tons of pictures of each of them sleeping and lots of them sleeping together
But I think this one is one of my faves ever.
So. Here it is.
Sleeping beneath the Christmas tree.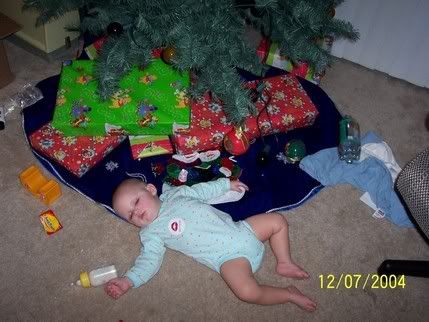 You can join in the fun
here