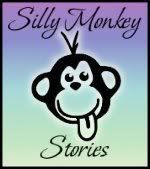 Karen started this cool new Tuesday meme for all to celebrate the kids in our lives.
So here's my first Silly Monkey Story.
We'll go back to 2006/2007 to set the scene. I was pregnant with Izzie and Caity was excited about being a big sister, but for some reason, she thought (and no one we know of told her this) that there was a baby elephant in my tummy, not a baby sister.
So March 5, 2007 arrives and I deliver Izzie. Caity is standing outside the nursery windows with grandpa and she's got this odd look on her face.
Her first reaction to seeing her sister:
"That is NOT a baby ellphant mama, I want my ellphant."
For more Silly Monkey Stories, check out
3 Garnets & 2 Sapphires.