So
5 minutes for mom
is hosting a
Summer Fun Photo Contest
. The winner will win $500!
It was hard to pick just ONE photo. But alas here is my entry.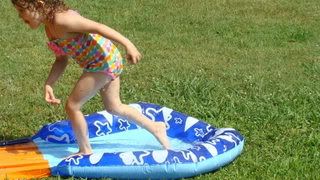 Caity running back up the slip and slide. Nothing says fun more than kiddo's playing in the water. Be it water balloons, a pool, the slip n slide or a sprinkler. It's not summer, Not summer fun, without water sports.