As posted
Here
, Some days Just don't end well when you have a toddler.
I decided I should follow up with pictorial evidence of that "bad" day and also,
Stephanie
know you have proof that your daughter isn't the only one who loves permanent markers!
Izzie's Artwork. After bath. Gotta love Sharpies.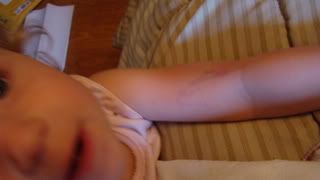 And on her legs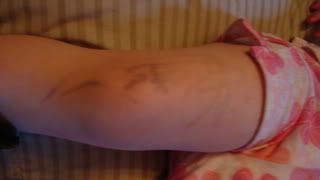 AND the allergic reaction to the Dawn, she had poured all over her head