This Tuesday, I'm tackling two things.
First up -- My home project. Tackling the girl's addiction, that they did NOT get from their mom, no matter how typical it is for women.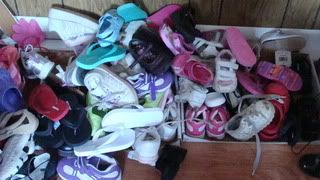 The really sad part -- Those are just the ones in their current sizes -- NOT all that they own.
My other tackle today:
The 1 Hour Glucose Challenge Test