Still tackling this --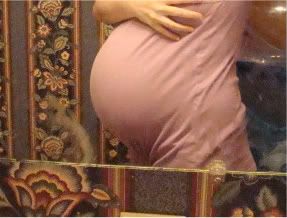 That'd be growing a baby.
This week I was gathering stuff up for a yard sale. So I tackled cleaning up the dreaded downstairs. Yes its that bad.
But I do have three boxes of stuff that is either going to be sold, given away (stuff for Emmy) OR stuff that just needed to be trashed.