We're getting back in the groove of things now that the new house is mostly assembled and unpacked (just don't look downstairs, okay?!)
So this week, I tackled something that I didn't want looming when its 100 degrees outside, I'm as big as a whale, and chasing both girls alone.
I tackled the sorting of the baby girl clothing.
Yes. The good thing about having another girl, is that I don't have to buy very much in the way of clothes. We're extra lucky in that we get all of Lexi and Emmy's hand me downs too! See, there's an upside to having 5 granddaughters, mom!
So what started out as this: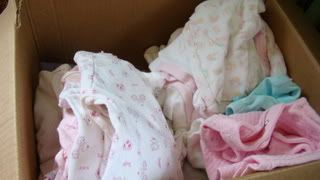 And more boxes here:
IS now washed, stain free, and tucked away in the baby's dresser OR hanging up in the closet.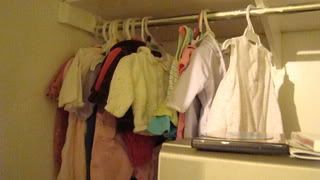 Please Note: This is only the Preemie/NB, and a few 0-3 month items. I have not yet finisehd the 0-3 nor delved into 3-6 or beyond. I'm not super mom.
For more Tackle it Tuesday visit
5 minutes for mom