I finally got them uploaded!
Finally got around to uploading pictures from the fourth!
First off is The Goose! This goose has been staying on my grandmother's pond. But he's a friendly goose and came right up by the house (even with the fireworks) and ran around. The boys got to feed him some bread crumbs and such. Izzie enjoyed chasing after him!
Here are the girls Swimming and playing on the slip and slide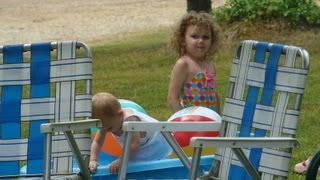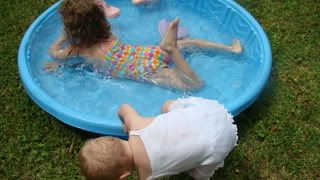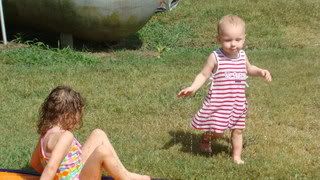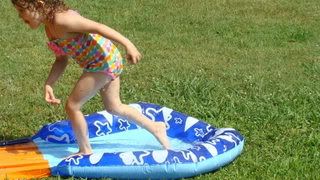 Big Girl Emmy K!
Some random shots of the girls: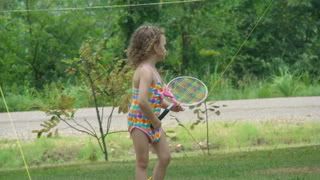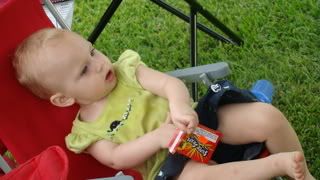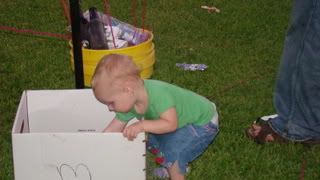 I dd also get some pics of the boys -- I'll post those tomorrow, have to upload them too.